Adjustable and ergonomic design Portable Laptop Stand can adjust to comfortable operating angle and height based on your actual need. The ergonomic design Desktop Laptop Stand lets you fix posture and reduce your neck fatigue, back pain, and eye strain.
This Aluminum Portable Laptop Stand is fit most laptops from 10-15.6 inches. Aluminum Laptop Cooling Stand also fits for phone, tablets, kindle, books from 6 inches to 11inches.
Creative Portable Foldable Design and light-weight aluminum alloy material, the Laptop Stand can be folded to the size of 10.43*1.58 inches, it weighs only 0.53lbs and come with a portable storage bag to make it easy to carry and use at the home, office or other places.
Laptop Holder is made of sturdy aluminum alloy, can absorb and discharge heat easily. The Double "M" Design is more sturdy enough to hold up to 88 lbs (40kg) weight on top. With sandblasted and brushed processes, Increased 10pcs non-slip rubber pads to maximally protect your device from any scratching or sliding.
1. Notebook Cooler Foldable and easy to carry
Coumputer Desk Using high-strength plastic material, the material is light and portable. It can be carried with you and opened for use anytime, anywhere.
2. 6 Levels angle adjustment
Laptop Cooler Stand can make your computer screen reach the best comfort and avoid many occupational diseases caused by long-term looking down on the laptop. Keep your viewing angle parallel to the computer screen at any time to reduce cervical strain, and users can find the most suitable angle for their use. You can use the user's line of sight to be parallel to the display screen, alleviating neck and shoulder fatigue.
3. Tripod Laptop Stand for Health
Elevate your sight, Laptop Desk Stand make your angle of view parallel to the computer screen, and reduce cervical strain. At the same time, the hands can be placed flat on the desktop. Laptop Computer Table Stand is an ergonomic health product to improve the discomfort of the cervical spine when using a laptop computer.
4. Desktop Laptop Stand is anti-slip design
There are two black non-slip rubber pads on the bottom of the bracket to make the bracket more stable and prevent the bracket from sliding and using the laptop to cause danger. It can also avoid wear on the bottom of the laptop.
Product Parameters
Name: CR X3 Foldable Laptop Stand
Color: Deep Space Gray, Moonlight Silver, Deep Black
Product Weight: 200g
Material: Aluminum Alloy+Non-Slip Silicone
Expand Size:265*181*150(mm)/10.43*7.13*5.9(inch)
Collapsed Size:265*40*9(mm)/10.43*1.57*0.35(inch)
Application:17inch and below notebooks/tablets, Laptop Stand Adjustable for meeting.
Features
1. Healthy office care of cervical vertebra, high-frequency typing doesn't shake Aluminum Laptop Stand.
2. Portable Laptop Stand freely adjustable sixth levels adjustment , stable and silicone non-slip, easy to store portable, lightweight and portable, home travel office , strong and sturdy aluminum alloy.
3. Aluminum Laptop Cooling Stand fashionable appearance and delicate texture, excellent stability comes from the real material of the details.
4. Desktop Laptop Stand high quality aluminum alloy, export quality.
5. Comfortable posture is only for healthier, ergonomics to improve sitting posture.
6.Widely compatible with 11-17'' tablet and laptops.
7.Available in multiple colors, gray/silver/black.
Prodcut Pictures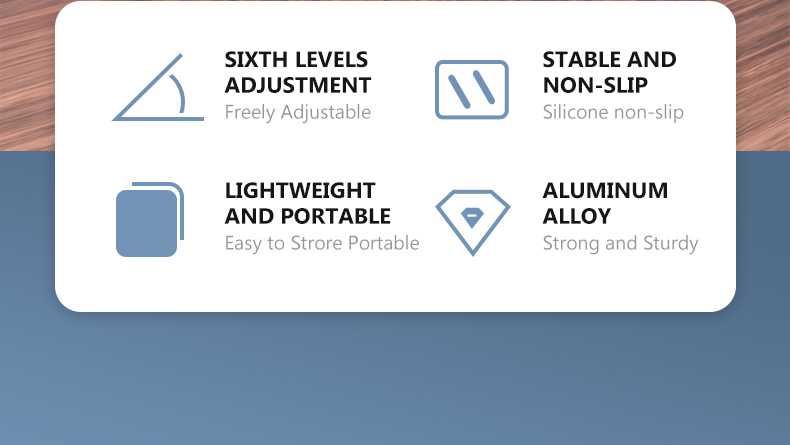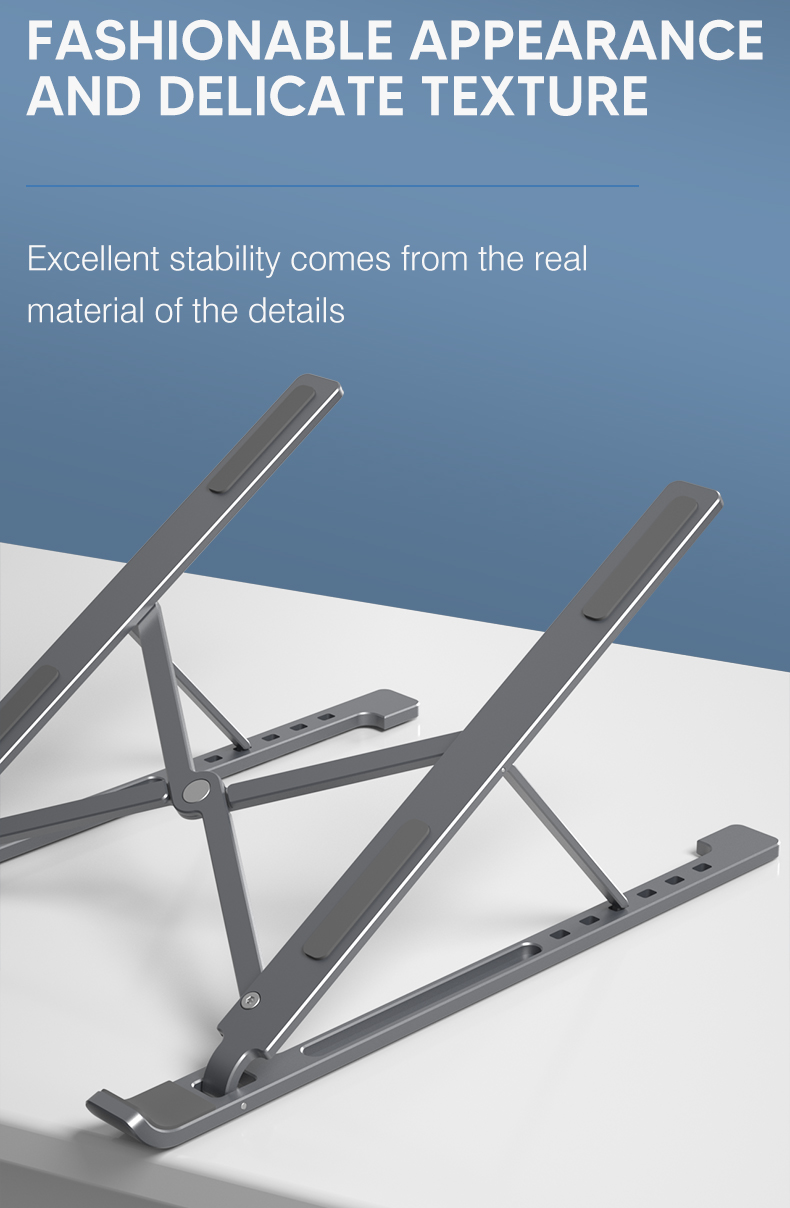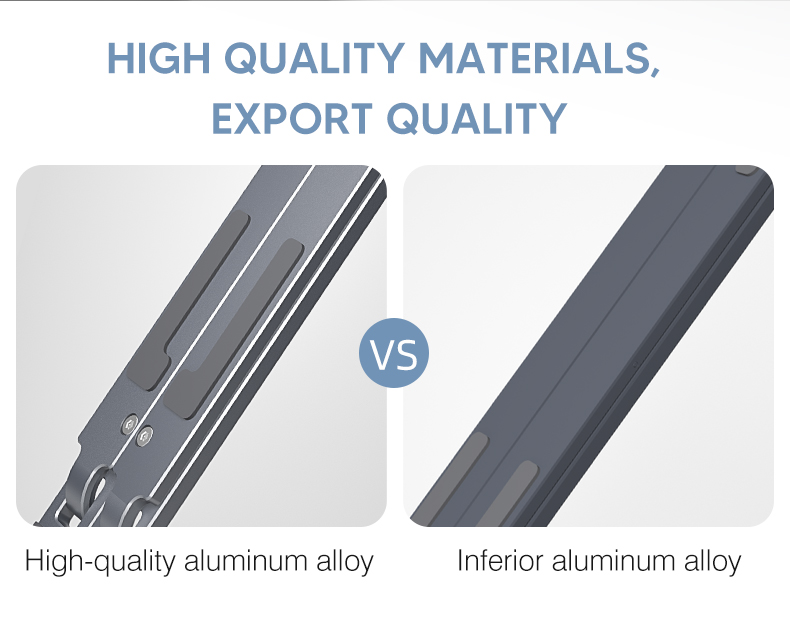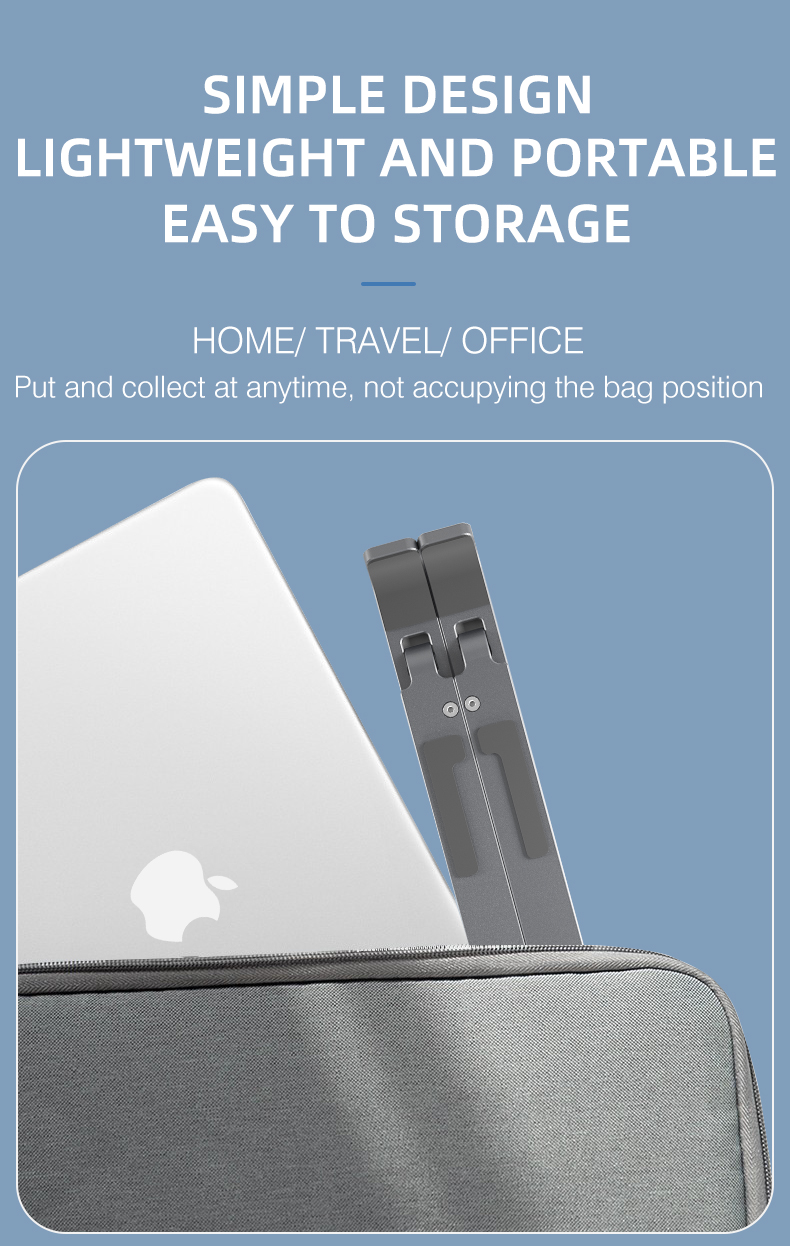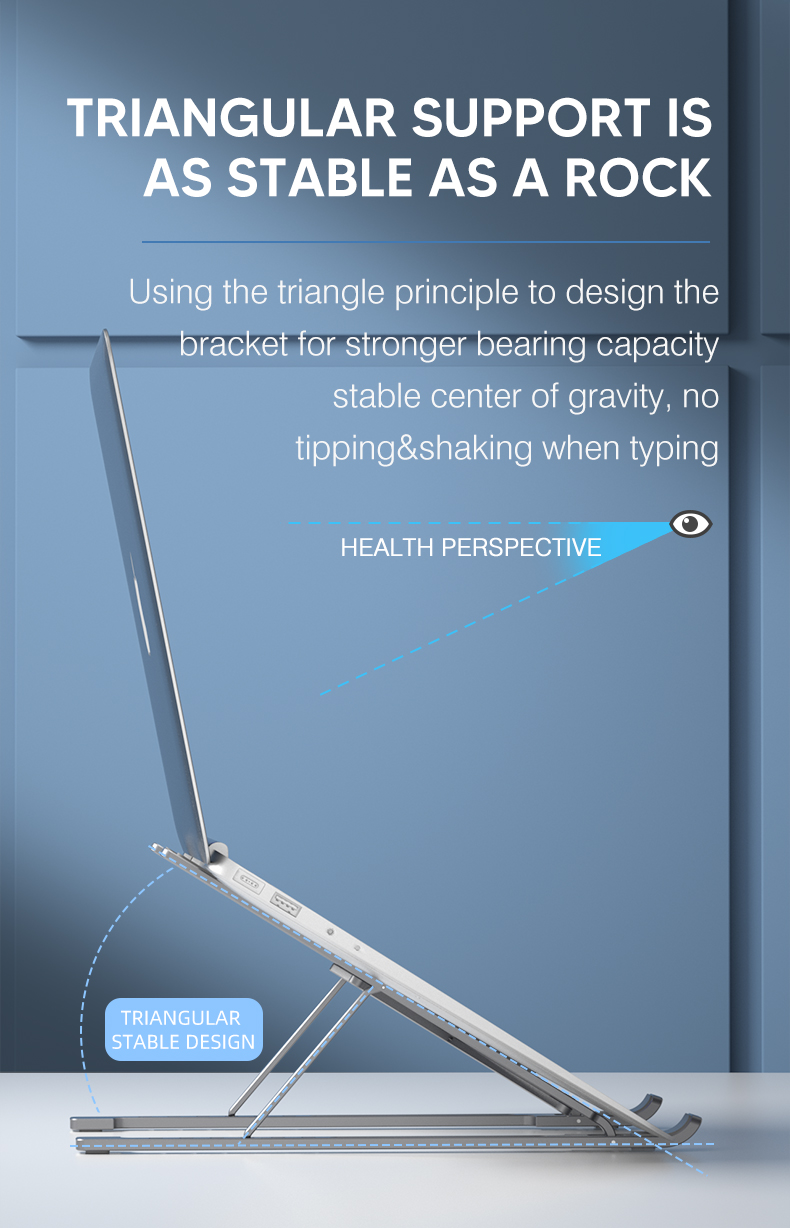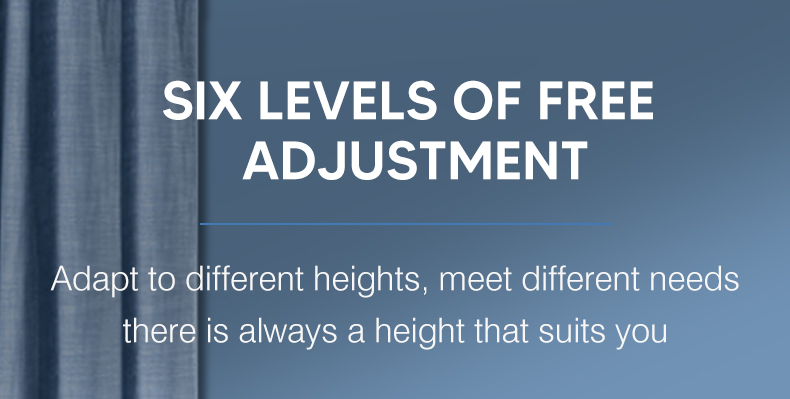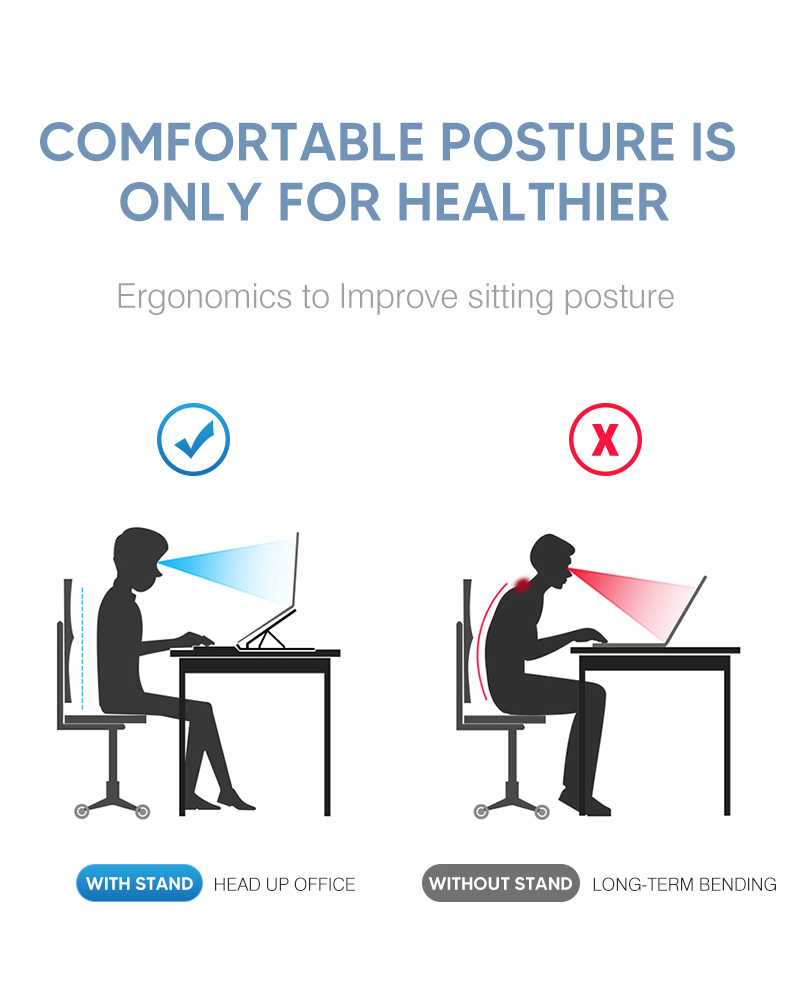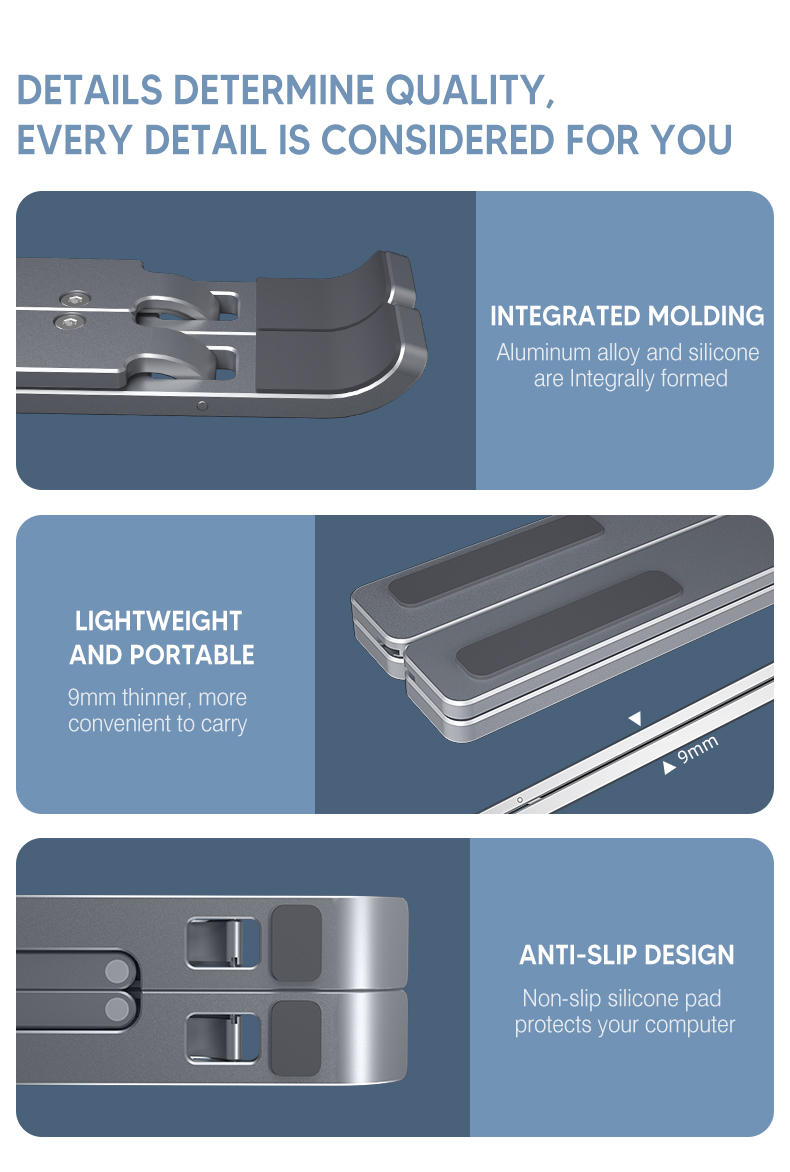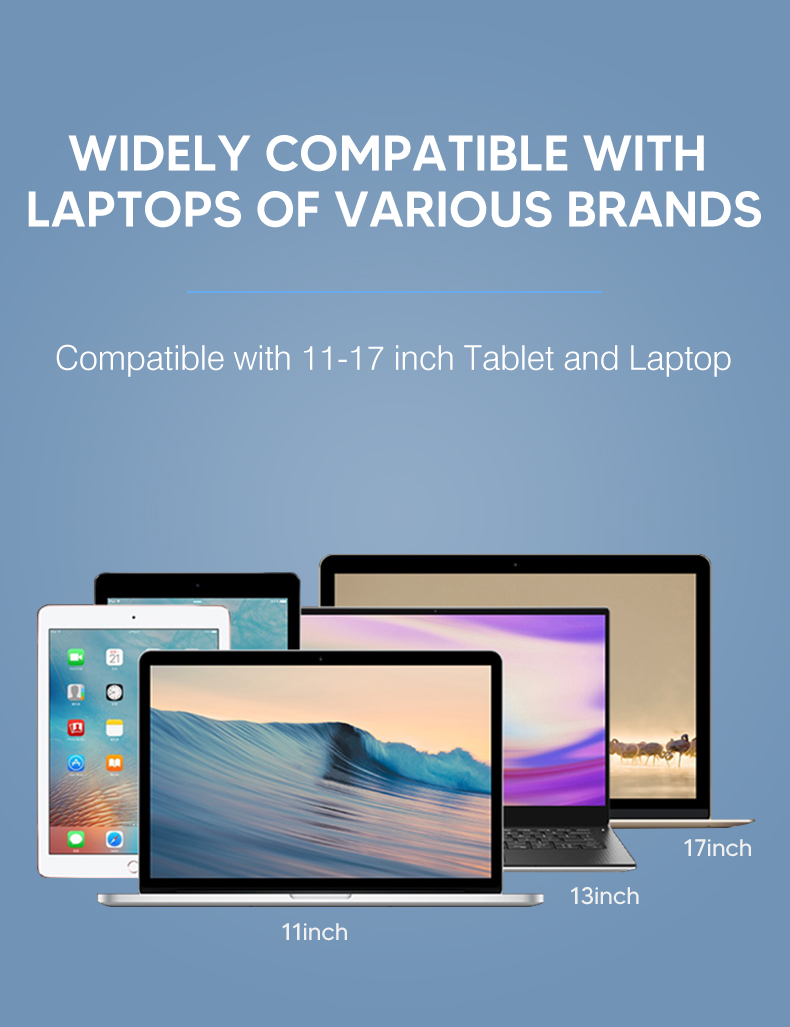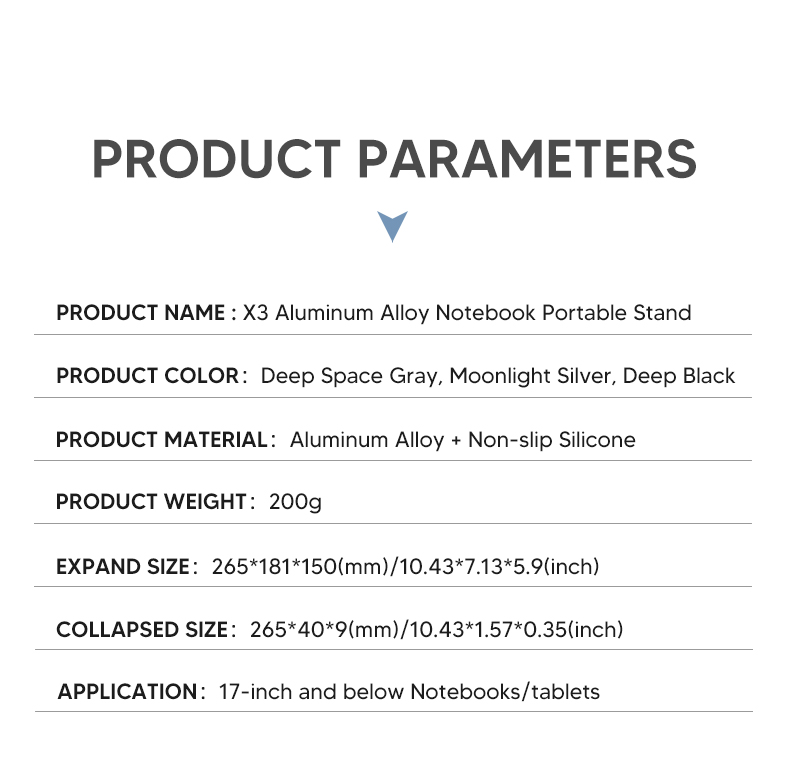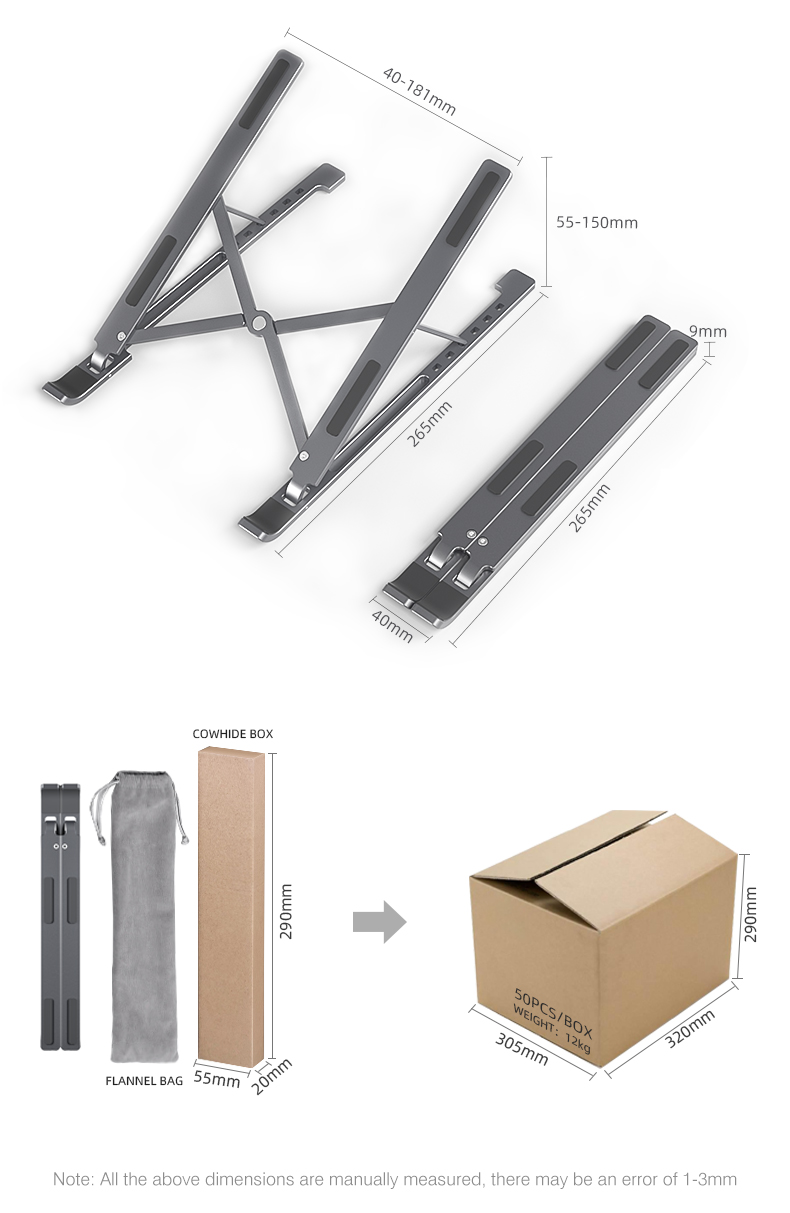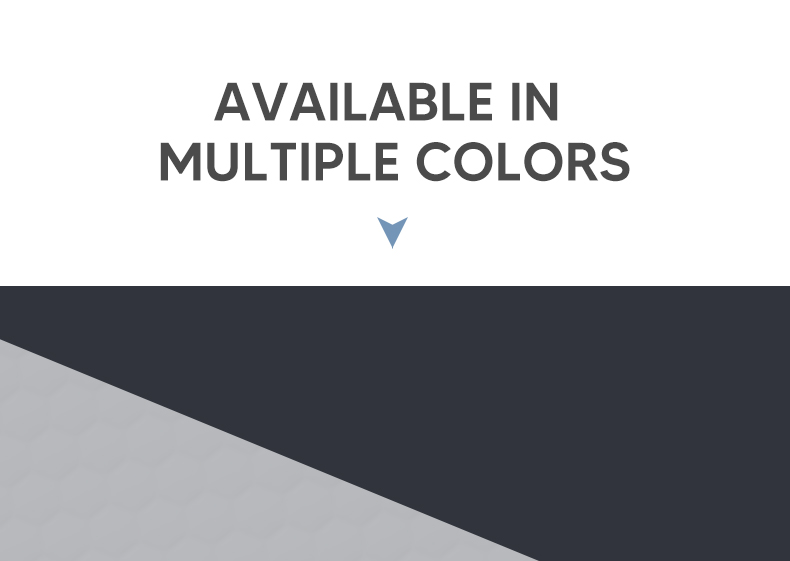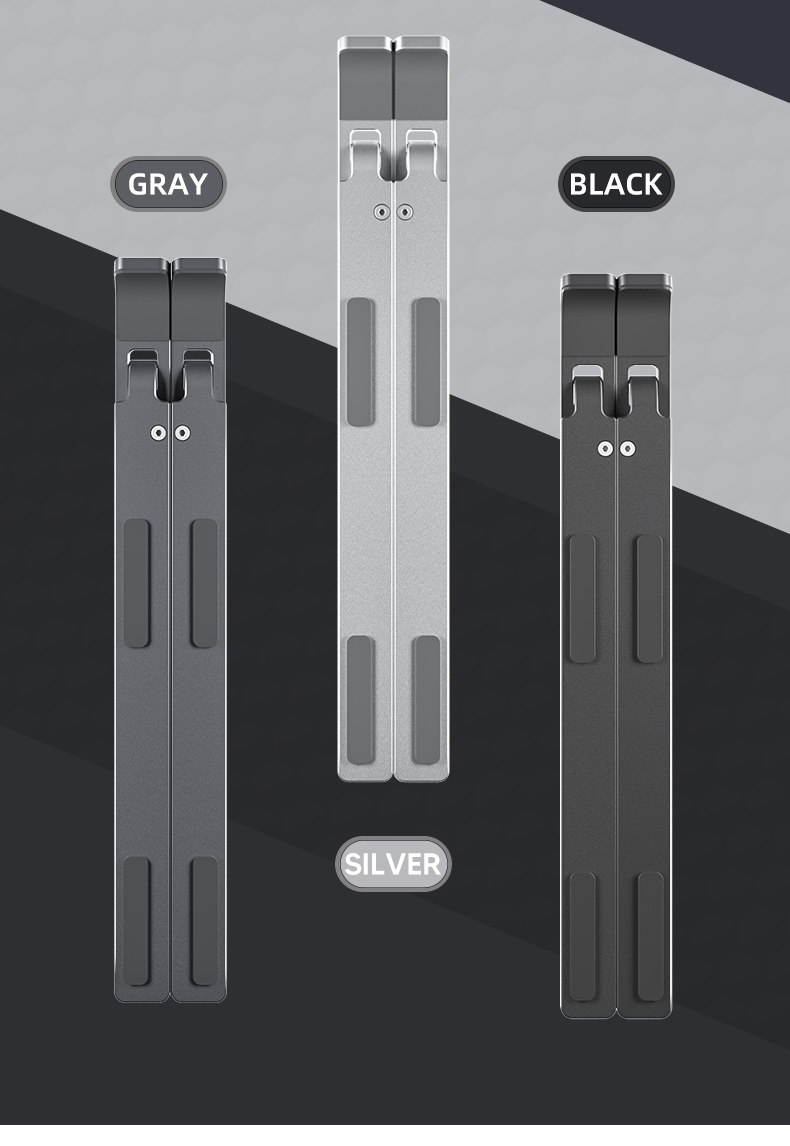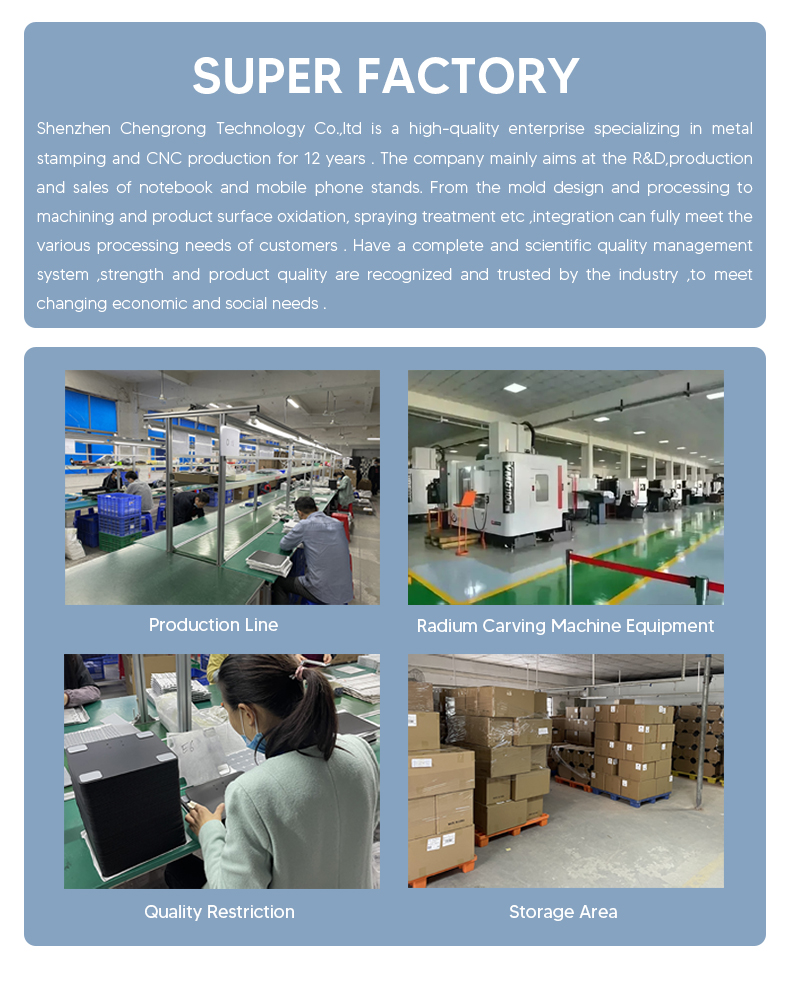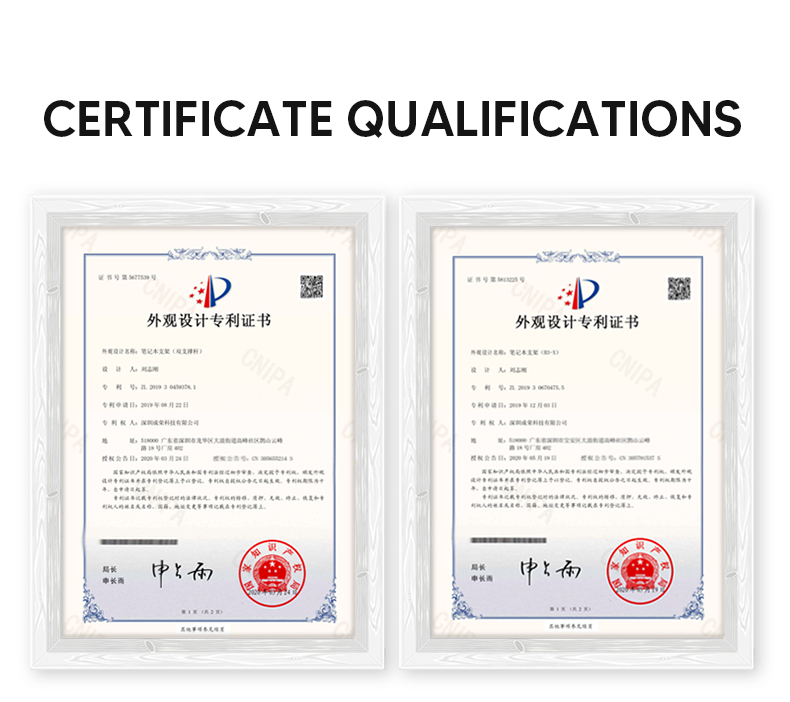 Shenzhen Chengrong Technology Co.ltd is a high-quality enterprise specializing in metal stamping and CNC production for 12 years. The company mainly aims at the R&D, production and sales of Notebook Laptop Stands and Mobile Phone Stands. From the mold design and processing to machining and product surface oxidation, spraying treatment etc ,integration can fully meet the various processing needs of customers. Have a complete and scientific quality management system, strength and product quality are recognized and trusted by the industry, to meet changing economic and social needs .
Our advantage
1.2020 annual sales more than 13 Million Dollars.
1.Factory workshop: 9000sq.m
2.R&D team:5persons
3.QC department:18persons
4.Monthly capacity:210,000pcs
5.Patient certificates
6.Main market:20% in Japan, 50% in USA, 30% in Europe and other countries
Our Service
1.Verified Manufacture,over 12 years stamping and CNC production Experience
2.OEM and ODM acceptable
3.Necessary certificates provided quality
4.Prompt reply, professional in global transaction
5.Stable production capacity and skilled-workers
We are attracting global investment and seeking long-term strategic cooperation with major retailers, wholesalers, and distributors. 7/27Hours hotline service for you ,please contack Ms.Kiki , welcome your kindly inquiry !