Star Wars Wireless Charger USB Wireless Charger


Star wars wireless charger integrates the convenience of wireless charging with portable LED light. It is excellent 5-in-1 combination design. Star wars wireless charger can simultaneously charge 2 mobile Phones & 1 iWatch & 1 AirPods. It only needs to be connected to type-c cable and adapter, then star wars wireless charger can provide power charging for those devices. Put the devices in the appropriate location and wirelessly charge them immediately. Most Mobile Phone Cases can be wirelessly charged without disassembly, just remove the magnetic or metal accessories from the phone/phone case. No plugging and unplugging cable for charging anymore. Unclutter your space and simplify your charging needs with star wars wireless charger. The led light is brightness adjustable and sleep-friendly, by one-key dimming to meet different needs. Star wars wireless charger is detachable and portable. Our exclusive multiprotect safety system is equipped with foreign object detection, short circuit protection, temperature control and more, so you can experience star wars wireless charger with total peace of mind. You are free to enjoy your wireless and limitless charging experience.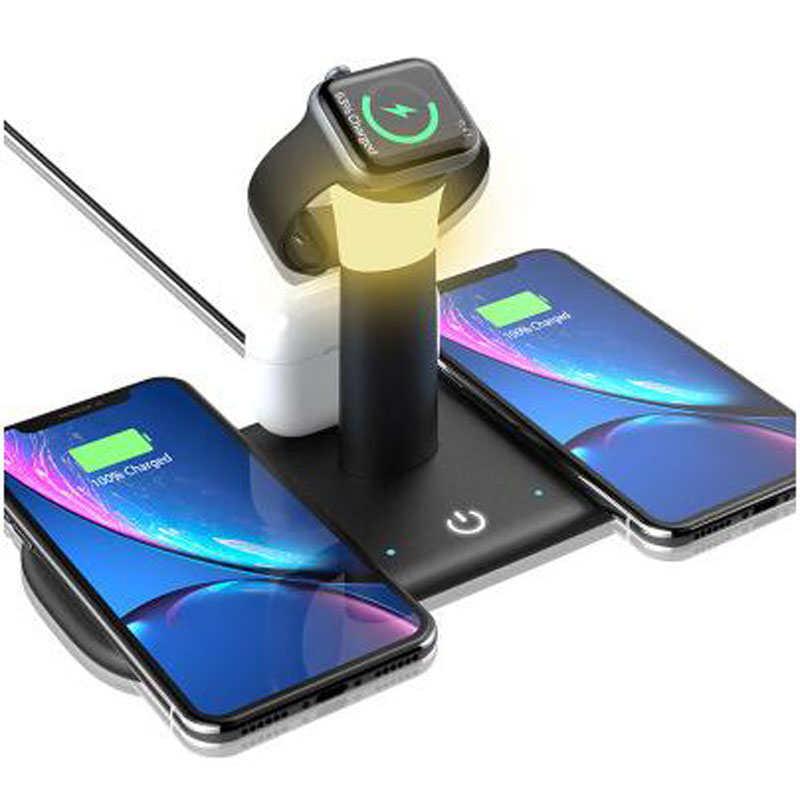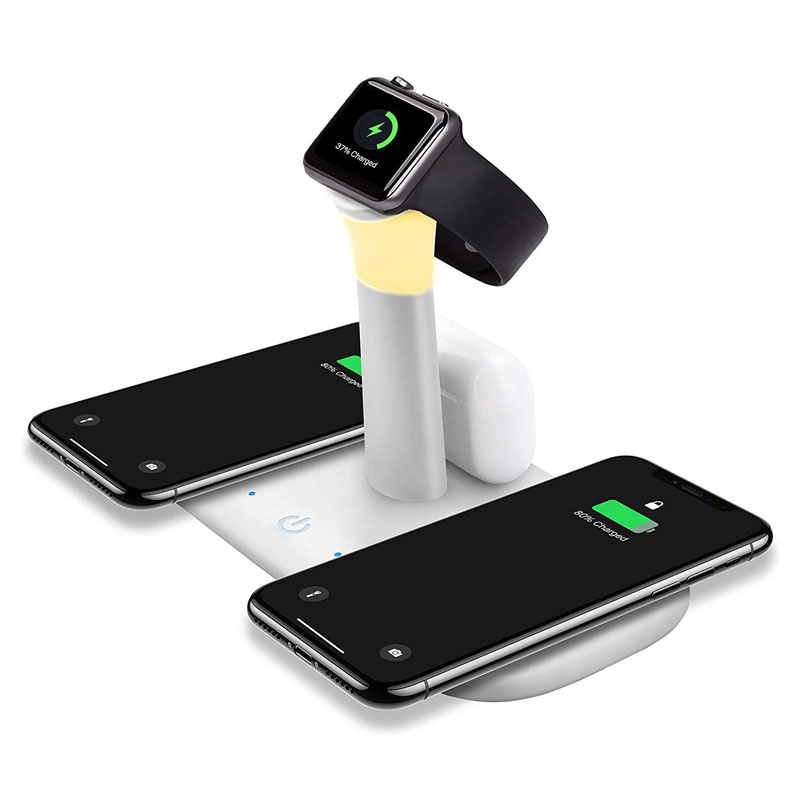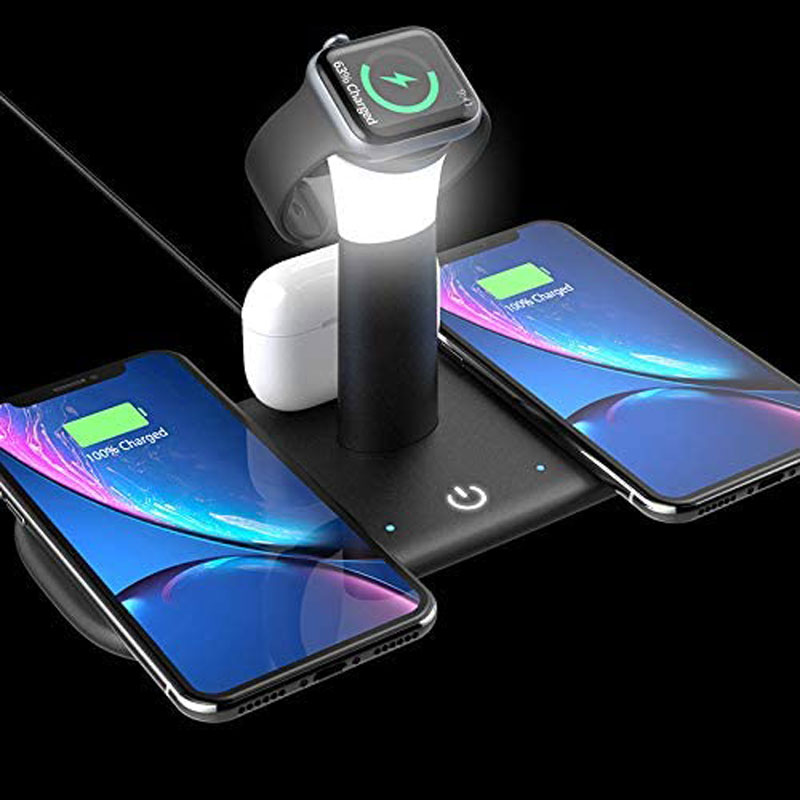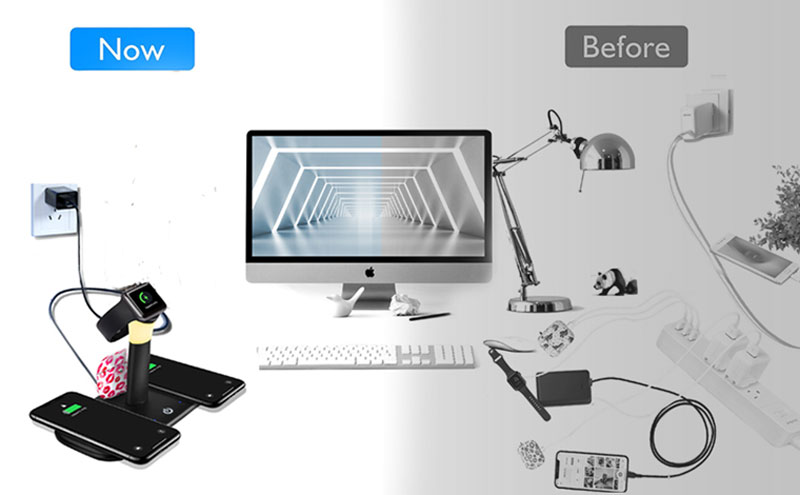 Model No.: iTop WC051
Product name: star wars wireless charger
Product size: 215x90x120MM
Material: ABS
Input: DC 9V/3A, 9V/2A
Phone Output: 5W/7.5W/10W/15W
Earphone Output: 3W (Max)
Watch Output: 2W (Max)
Input Interface: Type-C port
Transmission Distance: ≤6MM
Color: black, white
LED Light: Yes
Indicator Light: Yes
FOD: Yes
Accessories: 1 Type-C cable, 1 User manual
Please note: Use a QC 3.0 adapter for a better charging experience.